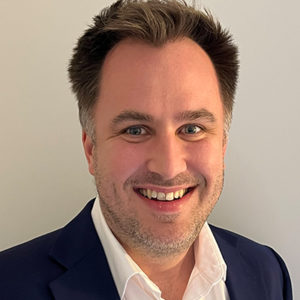 Chris Steer
Senior Consultant, Government Relations
Santis Health
https://santishealth.ca/
Role at Santis:
An expert in government relations, community engagement and crisis communications, Chris helps Santis' clients navigate the political environment and engage with government stakeholders at a provincial and federal level.
Experience:
Chris has more than a decade of experience providing political and communications advice to politicians, not-for-profits and industry associations in Canada and internationally. An experienced political staff, Chris has worked on campaigns and in government at a local and state level in Queensland, Australia including as senior media advisor for a state government cabinet minister and for a major mayoral campaign.
Chris joined Santis with a background in health care advocacy, having worked on communications and government relations projects in health organizations across the globe, including for the Royal College of Anaesthetists in the UK and one of Australia's largest health and long-term care providers.
With a background in issues management and crisis communications, Chris has supported a number of organizations as they navigate complex political issues. He worked at the Law Society of England and Wales during the lead-up to Brexit and at the beginning of the #MeToo movement, and as communications lead for an aged care provider in Queensland through the fallout from Australia's Royal Commission into Aged Care.
Education
Chris holds a Master of Political Management from Carleton University's Riddell School of Political Management and a Bachelor of Arts (Honours) in Political Studies and History from Queen's University.
Sessions
A Spoonful of Storytelling – How to Create the Perfect GR Recipe

Join CSNM's professional government relations consultant as they present a fun, how-to guide on persuading governments. This session will cover the key ingredients to a successful government relations (GR) plan and explain how telling a powerful story is a critical element in building public support for your policy asks. Tips will be provided on how […]

CSNM – Town Hall Session- Live from Saskatoon!

Bring your questions, comments and concerns to this special Town Hall session. The CSNM Board and Santis see this session as a valuable opportunity to further their understanding of member priorities as they engage in dialogue with governments on policy reform.