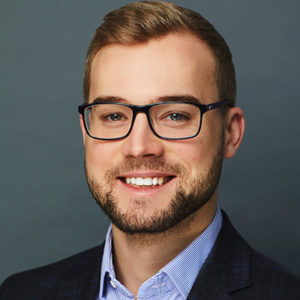 Ian Chesney
Associate
Santis Health
https://santishealth.ca/
Based in Ottawa, Ian provides strategic support and advice on policy development to provincial and national clients, as well as expertise in government relations, communications, stakeholder engagement and project management.
Ian brings a wealth of experience in government working for both political offices as well as the civil service. Prior to joining Santis, Ian served as Senior Policy Advisor to former Ontario Ministers of Health, Dr. Eric Hoskins and Dr. Helena Jaczek where he led a number of files related to long-term care, health workforce planning, health profession regulatory affairs and health promotion.
During his time in the Minister's office, Ian developed and implemented key health care policy including Ontario's Aging with Confidence Strategy for Seniors and the allocation of over 5,000 new long-term care beds, as well as new legislation and regulation to expand the scope of practice of health care professionals. He has extensive knowledge of the complex labour relations and regulatory environment of health care professions, as well as the long-term care sector.
Ian holds a Master's degree in public service from the University of Waterloo, and a B.A. (Honours) majoring in History from Queen's University.
Sessions
A Spoonful of Storytelling – How to Create the Perfect GR Recipe

Join CSNM's professional government relations consultant as they present a fun, how-to guide on persuading governments. This session will cover the key ingredients to a successful government relations (GR) plan and explain how telling a powerful story is a critical element in building public support for your policy asks. Tips will be provided on how […]

CSNM – Town Hall Session- Live from Saskatoon!

Bring your questions, comments and concerns to this special Town Hall session. The CSNM Board and Santis see this session as a valuable opportunity to further their understanding of member priorities as they engage in dialogue with governments on policy reform.